Morey Monster Challenge – Zombie Run
Hungry for victims? Participate as a monster or zombie and chase down your prey!
Whether you want a full out chase challenge or prefer a lay and wait we have many options for would be Monsters.
Come dressed to kill as your favorite monster or pay an additional fee to have a professional make up artist do you up.
Be sure you bring clothes you don't mind getting bloodied up and torn for effect.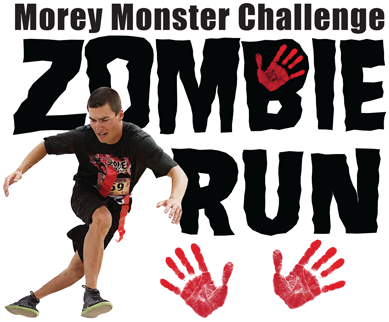 Space is limited for this coveted role so please register in advance, $20 per participant and while it should be filled in advance, its $25 for same day registration if there is availability.
Please show up in advance of the event, so be there no later then 3pm for instructions and briefings.